So, if you've looked up this page then I guess you want to know something about me, right? I implore you - GET OUT NOW if you don't! If you're still here, feel free to email me at VOSSKA@aol.com and PLEASE sign our GUEST BOOK!
Check out MY RECIPE OF THE MONTH !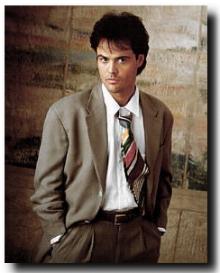 My favorite movie to date is GROSS POINTE BLANK. I highly recommend this movie. It's theme is 10 year high school reunions, mercenaries and life growth. Strong language, but mercenary work is stressful! For music, my favorite performer of all time is DONNY OSMOND (duh!) Currently, I enjoy listening to FAITH HILL. Her new BREATHE CD is awesome!
April 8-14 was vacation time for me! I flew to Portland, OR to see my sister's new baby KATIE MANULLANG! She's the cutest, bestest, most wonderfulest niece in the world (AND she's named after me!) Also on my trip, I saw all my parents, my mother-in-law, step-sis, my best friend Lori (Baughman) Lassen, and her wonderful, beautiful children, Taylor and Trevor (the second highlight of my trip!) The trip was great and I wasn't ready to come home!
NUTEENA - The other white meat. Yummy!

Motto:

Glorious Colorado: Where Cow Tippin' is Only a Misdemeanor! TM
Pet Peeves: Mean people (they suck!) and mornings. (Not real crazy about afternoons and evenings, if the truth be known.)